---
Information
| | |
| --- | --- |
| TEL: | 740-532-1613 |
| FAX: | 740-532-1715 |
700 PARK AVE
IRONTON, OH 45638
mrmh@mendedreeds.org
| | |
| --- | --- |
| Admin Office: | 740-532-6220 |
| Admin Fax: | 740-532-3197 |

Addiction Recovery Program
An integrated approach including Mental Health, Alcohol and Drug, along with Psychological and Psychiatric care.
About our program
The Mended Reeds Addiction Recovery Program uses a multifaceted individualized approach designed to treat all aspects of addiction. We are certified by the Ohio Department of Mental Health and Addiction Services (OMHAS) and the Council on Accreditation (COA) to provide full services to those struggling with addiction and mental health issues.
The program incorporates a phase system in which 3 phases are utilized to gradually and successfully integrate our residents back into a community setting. Each phase has a specific focus of treatment and independent assignments as well as increasing off-site privileges Life skills and personal wellness are incorporated throughout all aspects of the program.
Program Overview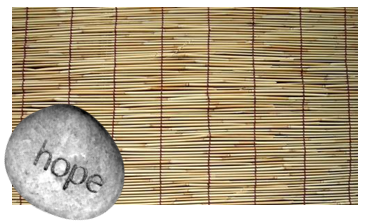 Treatment Intensive Program

Integrated Substance Abuse and Mental Health services

Focus on personal wellness to support all aspects of recovery

Gradual integration into community setting including participation in weekly NA and AA meetings

Development of life skills including budgeting, job applications, cooking, parenting skills
Provided Services
Drug and Alcohol and Mental Health Assessments with an integrated Individualized Service Plan

30+ hours of Drug and Alcohol Counseling weekly consisting of group and individual sessions

Group and Individual Mental Health Counseling and Community Psychiatric Supportive Treatment

Urinalysis

Family Counseling

Crisis Counseling
Why Mended Reeds?
With so many addiction counseling service providers available why come to us? The answer is simple. We have staff that is acutely aware of the effects of co-occurring disorders going undiagnosed. We aren't here to put on a new band aid each time you fall. We are here to help you move into recovery-not just stumble along until the next relapse. If you are serious about recovery let us help. At Mended Reeds all aspects of your treatment can be coordinated at one site with the focus on YOU.
Mended Reeds began providing services to southeastern Ohio since 1999. Our staff is acutely aware of the unique challenges to maintaining sobriety in rural communities. We believe there is hope for those struggling with both addiction issues and mental health concerns. Whether the these problems are long-term or brought on temporarily by other circumstances, we understand. Our skilled, compassionate staff are here for you.


We offer both outpatient and residential services for male and female clients.